by Patrycja Pajdak
On July 29, 2019, the Atlantic Council hosted an event entitled "Ukraine's Parliamentary Elections" at its DC headquarters. The panel consisted of moderator Ms. Melinda Haring, who serves as Editor for the UkraineAlert blog at the Atlantic Council, and speakers Mr. Adrian Karatnycky, Senior Fellow & Co-Director of the Ukraine in Europe Initiative for the Eurasia Center at the Atlantic Council, Ambassador John Herbst, Director for the Eurasia Center at the Atlantic Council, and Dr. Anders Åslund, Senior Fellow for the Eurasia Center at the Atlantic Council. Volodymy Zelensky won a crushing victory in the presidential elections that took place in April, and now he has swept the parliamentary elections that took place just last week on July 21, giving him the first parliamentary majority in Ukraine's post- independence history. The panelists discussed amongst themselves and also took questions from the audience in regards to what these results mean for Ukraine's future.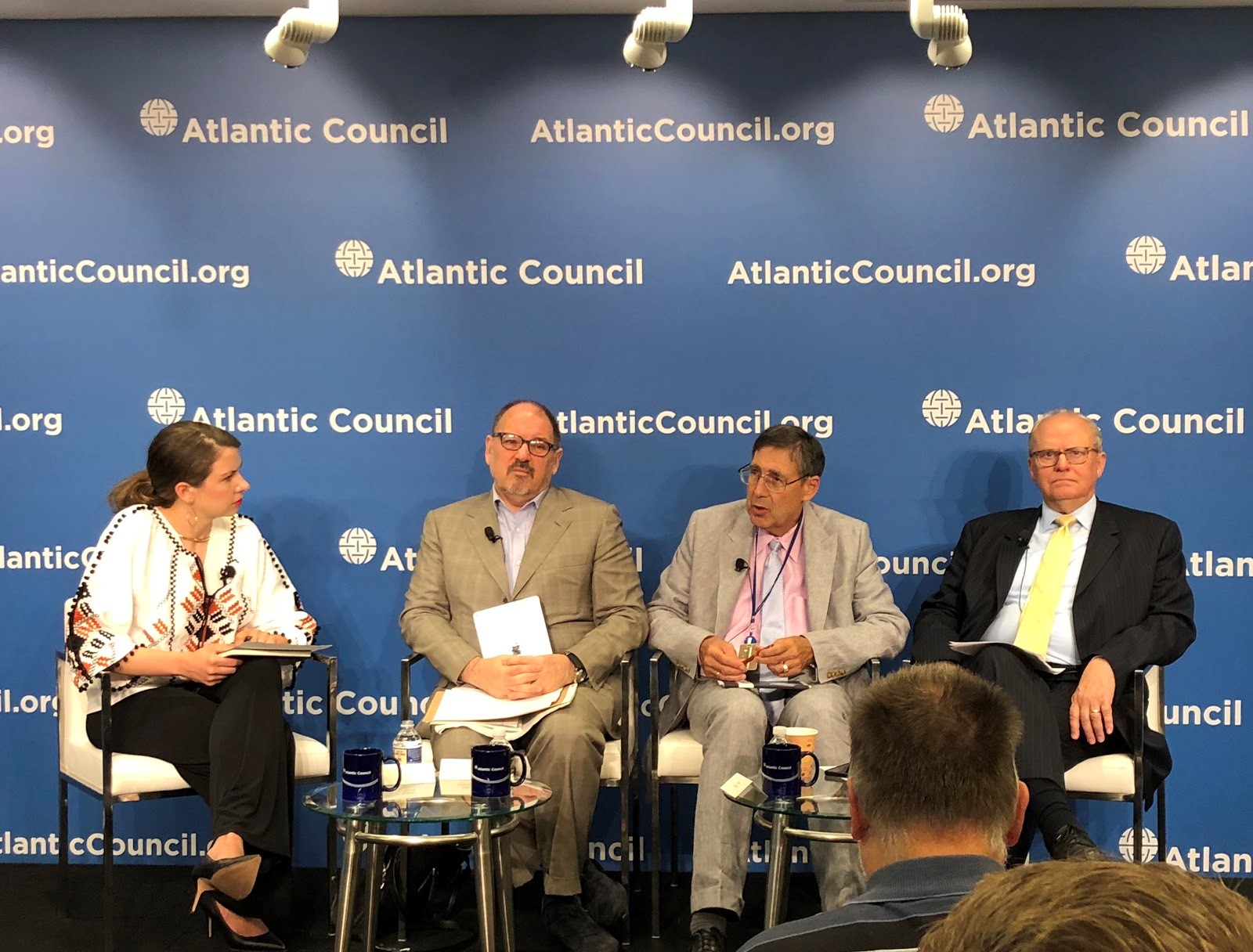 The panelists all seemed to agree that in the uncertainty of a newly elected leadership, which seems to possess little to no prior legislative experience, there is also promise and possibility that we will see something completely new in Ukraine. President Zelensky may not check off every promise on his list but he will certainly try, given his already bold and deliberate decision making. His challenge will certainly be identifying people he can trust, and with this, Zelensky must develop the capacity to discern people of substance to carry the burden of the hopes and intentions he has. However, already in the new Parliament only about 10% of members have associations to oligarchs, proving greater caution to come in comparison to the previous Parliament and its strong patronage relationship.

In regards to the near future, panelists concurred that the new Prime Minister should be someone strong and administratively tested, while also acknowledging Zelensky will likely be reluctant to choose a stranger, rather choosing someone he is comfortable with and knows. In regards to this appointment, however, we will have to wait and see. A key takeaway from the conversation was that although people have gotten used to the notion that Russia tells its neighboring countries what to do, those countries, and Ukraine in particular, are not Russia, but rather their own states with potential for development. Seeing what Zelensky and his parliamentary majority accomplish continues to create anticipation.