November 4, 2018
FOR IMMEDIATE RELEASE
Entitled, "Why Americans should recognize the significance of Poland" written by Mark Pienkos, this is the sixth (and final) installment in a series of bi-monthly statements issued by the Polish American Congress regarding the centennial year of Poland's regaining its independence, November 11,1918 – November 11, 2018.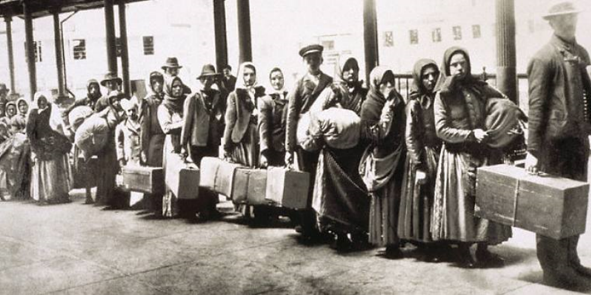 Waves of Polish Emigrants (1870-1914)
Why Americans should recognize the significance of Poland
By Dr. Mark Pienkos
During the past several months, the Polish American Congress has issued a series of press releases to help readers understand the significance of 2018 in the history of Poland.
One hundred years ago, "The War to End All Wars," "The Great War," or the war we more commonly refer to as World War I, ended on November 11, 1918. Armistice Day. In America, Veterans Day. Significantly, November 11, 1918 is a very important day in the history of Poland. For on this day, one hundred years ago, Poland re-emerged on the world map after being absent for 123 years following its partitioning by Austria, Prussia, and Russia.
On November 11, 2018, the Republic of Poland will celebrate the centennial of her re-gaining its independence. This is a very special day and its importance has been commemorated not only in Poland, but also in America by proud Polish Americans throughout this calendar year.
The Polish American Congress itself was founded in May 1944, when 2,500 Americans of Polish descent travelled to Buffalo, N.Y. to found this great organization. Initially established to fight for a free Poland that had been invaded and brutally subjugated by Nazi Germany, the PAC continued its fight for a free Poland during the communist occupation. The PAC oversaw hundreds of millions of dollars' worth of medical supplies, food, and other non-perishables that were sent to Poland by loving Poles and friends of Polonia following the end of World War II in 1945 until the fall of communism in 1989. Once democracy was restored in 1989, the PAC continued its support for Poland, most notably resulting in Poland's admittance into NATO in 1999.
Polish Americans can be rightfully proud of their native land. In return, Poland can be rightfully proud of its many millions of sons and daughters who emigrated to America to build their own lives, as well as build a great America. Three major waves of immigration brought Poles to America: 1870-1914, 1945-1980, and 1989-present. Millions brought their dreams, their work-ethic, their heritage, strong family values, and their thirst for a better life and in the process, help build America. My four grandparents came to America in the early 1900s, while my wife and her family emigrated to America in 1959. Like their countrymen and women before them, as well as after, they strived to make their lives, families, and communities better.
That is a very brief story of Polish Americans. Readers are encouraged to learn more.
Yet, why do many Americans either misunderstand or lack the knowledge of today's Poland – one of the great allies to the United States throughout our history, as well as one of the strongest economies in Europe? Not an easy question to answer. However, one should look back seventy-plus years to gain a glimpse as to why this is the case.
During World War II, Poland lost disproportionally more people than any other country. Over six million of its 35 million people were killed. Poland was also devastated economically; many towns and businesses were destroyed. And when the war ended in 1945, what happened to this war-ravaged nation? The communist government under the umbrella of the Soviet Union occupied it for another 45 years! Can you believe Poland has only been free for 30 years? Yet, during those three decades, Poland has been on a fast pace. It is an extremely modern country!
I urge readers to learn more about Poland. Better yet, visit Poland. You will find a country filled with people who love Americans. And, by the way, many speak English! (And, the food is fantastic!)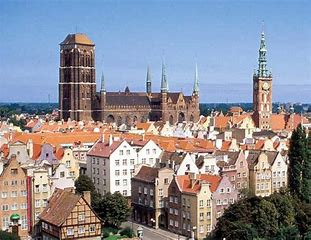 Modern Day Poland
About the Author:
Elected in 2014, Dr. Mark Pienkos serves as the Polish American Congress National Vice President for Public Relations. Born in Chicago, Pienkos lived in Wisconsin where he had a very successful 45-year career in public education serving at all levels, including school superintendent. Pienkos currently resides in Sarasota, Florida with his wife Ann (Lesniewski) who emigrated to America from Piastów, Poland with her parents in 1959. He and his wife have been very active in several Polish and civic organizations. Pienkos earned his B.S.Ed. and M.S.Ed. degrees from Northern Illinois University, second Masters in Administrative Leadership from the University of Wisconsin – Milwaukee, and his Doctor of Education Degree from the University of Southern California. In 2014, Pienkos was awarded the Cavalier's Cross of the Order of Merit of the Republic of Poland for his efforts to bring greater understanding between the U.S. and Poland. For more information, readers are invited to visit his website: markpienkos.com.
The other contributing authors in the series were:
Dr. Patrice M. Dabrowski is an historian with degrees from Harvard University (A.B., A.M. and PhD) and the Fletcher School of Law and Diplomacy (M.A.L.D.). She has taught at Harvard, Brown, and the University of Massachusetts at Amherst, and recently completed a three-year stint at the Doktoratskolleg Galizien at the University of Vienna. Dabrowski is currently an Associate of the Harvard Ukrainian Research Institute and editor of H-Poland. Dabrowski is the author of two books: Poland: The First Thousand Years and Commemorations and The Shaping of Modern Poland. In 2014, she was awarded the Knight's Cross of the Order of Merit of the Republic of Poland.
Dr. John Radzilowski is an historian with degrees from Arizona State University specializing in Modern U.S. History, Public History, Russia/East. Currently, Dr. Radzilowski is an Associate Professor of History at the University of Alaska Southeast. Among his many activities, Dr. Radzilowski is a fellow at the Piast Institute: A National Center for Polish and Polish-American Affairs and past president of the Polish American Cultural Institute of Minnesota. He is also a contributing editor for the Encyclopedia of American Immigration (second edition), plus the author or co-author of 13 books.
Dr. Donald Pienkos is Professor Emeritus (Political Science) at the University of Wisconsin-Milwaukee. He earned his Doctorate (in Russian and East European politics) from the University of Wisconsin in Madison. His many publications include the histories of the Polish National Alliance (1984, 2007), the Polish Falcons (1987, 2012) and the Polish American Congress (1991). He is an associate editor of The Polish American Encyclopedia (2012). In 2010, he was awarded the Officers Cross of service by the President of Poland.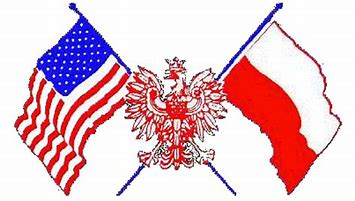 CONTACT:   Dr. Mark Pienkos
National VP for Public Relations, PAC
262-325-8039
markpienkos2012@gmail.com