Today American National cemeteries fly thousands of flags.
Traditionally, the celebrations take place in military cemeteries, as well as at the tomb of the Unknown Soldier, which is located in the Arlington Cemetery, near Washington. There are 136 such necropolises in the USA.
This holiday was officially established in 1868, initially as Memorial Day for soldiers killed in the Civil War.
Among the American soldiers there have always been Polish immigrants and Americans of Polish origin.
Amerykańskie cmentarze powiewają tysiącami flag – dzisiaj w USA są obchody Święta Pamięci.
W ostatni poniedziałek maja wspominani są wszyscy ci, którzy oddali życie w walce o wolność.
Tradycyjnie obchody mają miejsce na cmentarzach wojskowych, a także przy grobie Nieznanego Żołnierza, który znajduje się na cmentarzu narodowym Arlington, niedaleko Waszyngtonu. W USA jest takich nekropolii 136.
Święto to zostało oficjalnie ustanowione w 1868 roku, początkowo jako Dzień Pamięci żołnierzy poległych w wojnie secesyjnej.
Dzisiaj Amerykanie oddają hołd wszystkim żołnierzom poległym podczas wojen, w których Stany Zjednoczone brały udział. Na grobach weteranów składane są kwiaty i umieszczane flagi.
Pośród Amerykańskich żołnierzy od zawsze byli polscy imigranci i Amerykanie polskiego pochodzenia.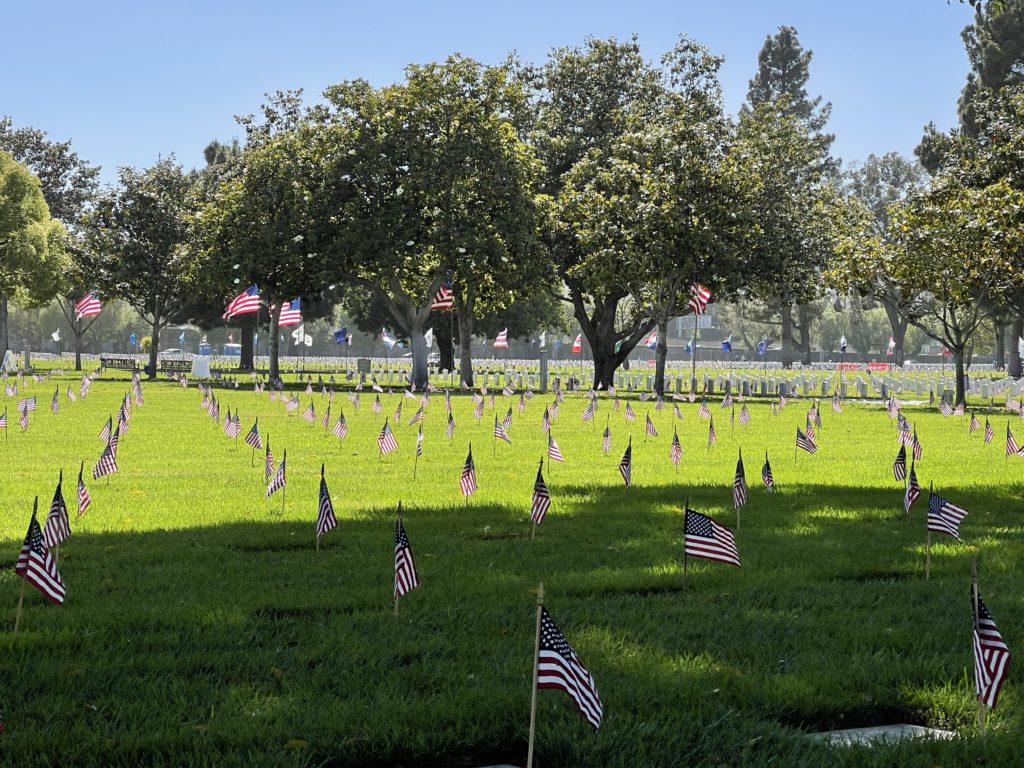 Małgorzata Margo Schulz National Vice-President for Public Relations