Will Brexit derail Poland's Economy?
by Paweł Markiewicz
2018 has marked the beginning of formidable changes which will affect the European Union – the exit of the United Kingdom from its membership. What has commonly become known as Brexit will also undoubtedly affect Poles living on the British Isles and impact Polish-UK relations in general. This 3-part series will closely examine and discuss Brexit and its possible impact for Poland.
As UK-EU negotiations concerning a fair deal for Brexit continue, a key aspect which remains uncertain are economic relations with the EU and its members once the UK leaves the union. For Poland, whose economy has been stable and growing throughout its 25 year post-communist existence, future relations with the UK will certainly weigh heavily on further economic growth. During pre-Christmas intergovernmental meetings in London, Polish Prime Minister Mateusz Morawiecki commented: "Our aim is to preserve free trade, which is so significant for Polish business."
Today Poland ranks as the eighth-largest EU economy (24th in the world) and is recognized as one of the world's most impressive growth stories. It was the only EU member state to avoid recession in 2007-2008. Between 2009 and 2016 cumulative gross domestic product (GDP) – the total value of goods produced and services provided during one year – was 26.9%, five times the EU average of 5%. Recently CEOWORLD Magazine ranked Poland the second best country in the world to do business or invest in for 2018.
What's behind Poland's "golden" economic growth in East-Central Europe? A recent report published by specialists at McKinsey and Company global management consulting firm credited the beginning of economic transformation in post-communist Poland to reforms which moved the country from a state-owned economy to a privatized, market-based competitive one. After a difficult period of adjustment, GDP and living standards began to stabilize and rise. Poland's accession into the EU in 2004 opened new horizons, signaled a successful transformation and confirmed the nation's goal of catching up with developed European countries and surpassing its neighbors in East-Central Europe.
According to economists, subsequent phases of Poland's economic growth would be based on the development of its strengths. Its prime geographic location – between Western Europe and Russia with access to the Baltic Sea – means the country enjoys proximity to attractive consumer markets in the EU, Russia, Ukraine, Turkey, and the Middle East.
Location also benefitted foreign investments in Poland. German retail, chemical, pharmaceutical, and manufacturing companies have established operations in the country. American manufacturing and technological companies such as Gillette, Microsoft, Dell, and Google followed suite. For the US, an economically strong and stable Poland protects and promotes American interests and free enterprise in East-Central Europe. EU funds also allowed governments to focus on building a modern infrastructure system, making it a trade cross-roads. However, even though European firms invested in Poland and created many new job opportunities, tax loopholes allowed them to transfer profits out of the country which meant Poland was losing out of valuable tax revenue.
A well-educated new generation of Poles has also contributed to the country's economic success. Marcin Piatowski, a senior economist at the World Bank, commented: "Poland expanded the quantity and quality of education. Today every second young person studies at university level, above the EU average, up from 1 out of 10 in 1989." One-fifth of Poland's population aged 24 or older has formal university education. Since the fall of communism, more young Poles have been gaining international exposure through European educational exchange programs (such as Erasmus), by entering job markets in other EU countries or by working for European companies in Poland. Added to this is the overall improvement in foreign-language proficiency among Poles, making them attractive workers.
Government policies have also contributed to economic growth. In 2016 the newly-elected conservative government introduced a Plan for Responsible Development which gave it a bigger role in managing the economy and stimulating growth. Then finance minister Morawiecki stated: "Sometimes politicians are better at stimulating, and have to help in case of market failures or in areas like infrastructure."
The main objective of government planning focuses on innovative and high-tech production with specific emphasis on start-ups. According to Arkadiusz Tarnowski of the Polish Investment and Trade Agency, "In the '90s the model was business process outsourcing but in the 21st century we want knowledge process outsourcing." Now Poland is emphasizing quality jobs over job quantity. The plan is to create a knowledge intensive economy in order to offer high-value services and encourage further investment in the country.
Ironically, it is also the government which is moving away from the privatization of the 1990s to buying or re-buying banks and energy companies; promoting a policy of economic nationalization which aims to limit dependence on foreign funding and influence. This falls in line with Morawiecki's vision of following the growth models of Japan and South Korea where governments and big local companies drive expansion.
The government also addressed a major hole in the Polish economy – tax evasion and loopholes. Tax losses for 2008-2015 amounted to some 400 billion PLN (92.8 billion Euro, 106.4 billion USD). A planned "exit tax" law for 2019 envisions charging companies a 19% tax on companies or individuals who move assets or produce abroad. Since coming to power in 2015, the Law and Justice Party has made active strides against tax evasion, providing tangible results. Money saved has in turn contributed to many social programs recently introduced, such as 500 plus; a monthly subsidy of 500 PLN to families with 2 or more children.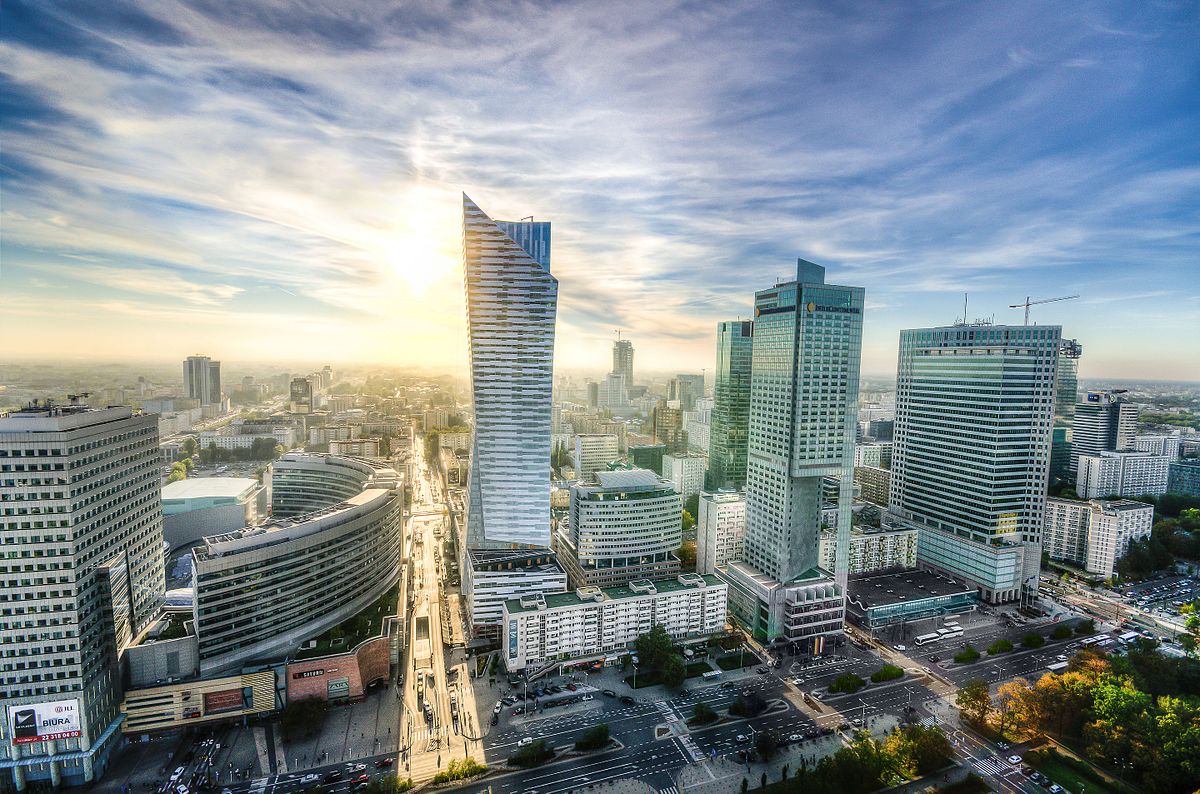 Warsaw, capital of Poland
(Source: https://commons.wikimedia.org/wiki/File:Downtown_Warsaw.jpg)
Poland's "golden" economic reforms, growth and success since the collapse of communism were noticed by economic experts throughout the world. In 2018 it was the first nation from the former Soviet bloc to graduate to the status of a developed economy in the Russel Index (run by the Financial Times and Stock Exchange). For 2019, economists predict Poland's economy may slow to a GDP of 3.8 – 4% but will remain strong in East-Central Europe and the EU.
Poland is a vital ally for the United States not only because of its membership in NATO or because of growing military cooperation. Poland is a leader of the fastest growing economy in the EU and one of the world's most vibrant economies. Poland can leverage this economic strength to further strengthen trans-Atlantic ties and to play a larger role in European politics.
The next article in this 3-part series will examine the Polish government's position on Brexit and plans for future Polish-UK relations.
Are you interested in exploring this topic further? Would you like to support the work of the Polish American Congress? Please click here: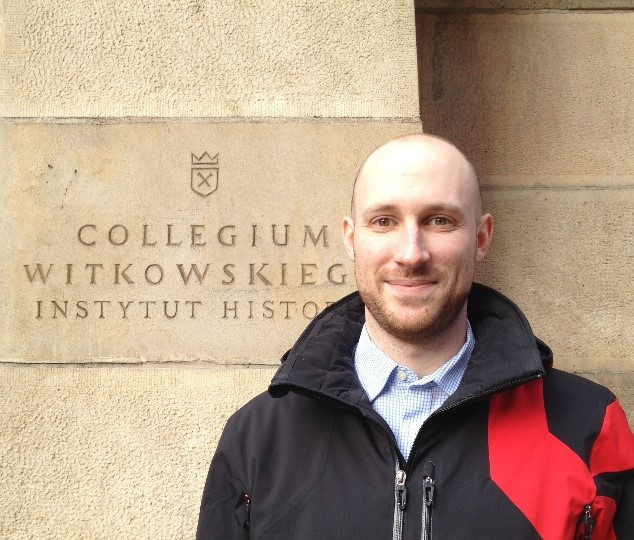 Paweł Markiewicz specializes in 20th century East-Central European history. He is a doctoral candidate at the Institute of History, Jagiellonian University in Cracow, Poland. He comments on historical and modern events in that region.